Last November 17th IAC celebrated its Team Day 2023 by bringing together the entire human team of both factories (Calanda and Vallbona). 
Calanda's colleagues traveled to Vallbona and visited the factory and appreciated the new advancements, such as the change of the roof that now provides great natural light. They could also see the enormous activity focused on this productive unit, with key processes such as shielding and braiding, with the extensive existing shielding machines.
They were also able to check the evolution of the construction of the new Vallbona laboratory and technical department, which will be operative in January 2024 and is one of IAC's strategic bets for its development.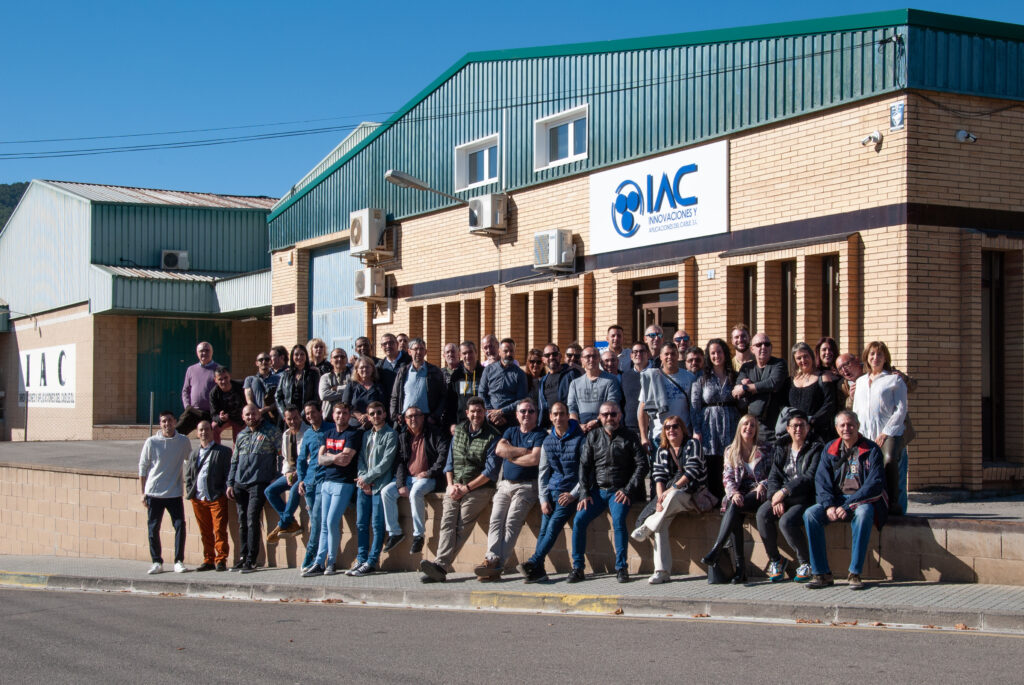 After the visit and the group photo in front of the Vallbona factory, we went to the Can Macià in Odena where we enjoyed a fantastic and spacious outdoor aperitif, which allowed the entire team to interact in a relaxed environment. Not for nothing, it is 30 years since the creation of IAC, and many of those present ones have been a relevant part of the company's history.
After the magnificent meal, Xavier Rodriguez, CEO of IAC, addressed a few words of gratitude for the efforts of all the colleagues, highlighting the motto of the day: Teamwork generates trust, and trust generates growth.
He emphasized that the company has beaten its historical record for revenue and copper processing in 2022 and is set to surpass it again in 2023 despite the challenging international situation. This is underscored by the growth in the number of clients, exporting to 20 countries, and developing new cables for high-demand industrial segments.
No doubt, IAC now has solid foundations on which to build growth and ensure the future of the company.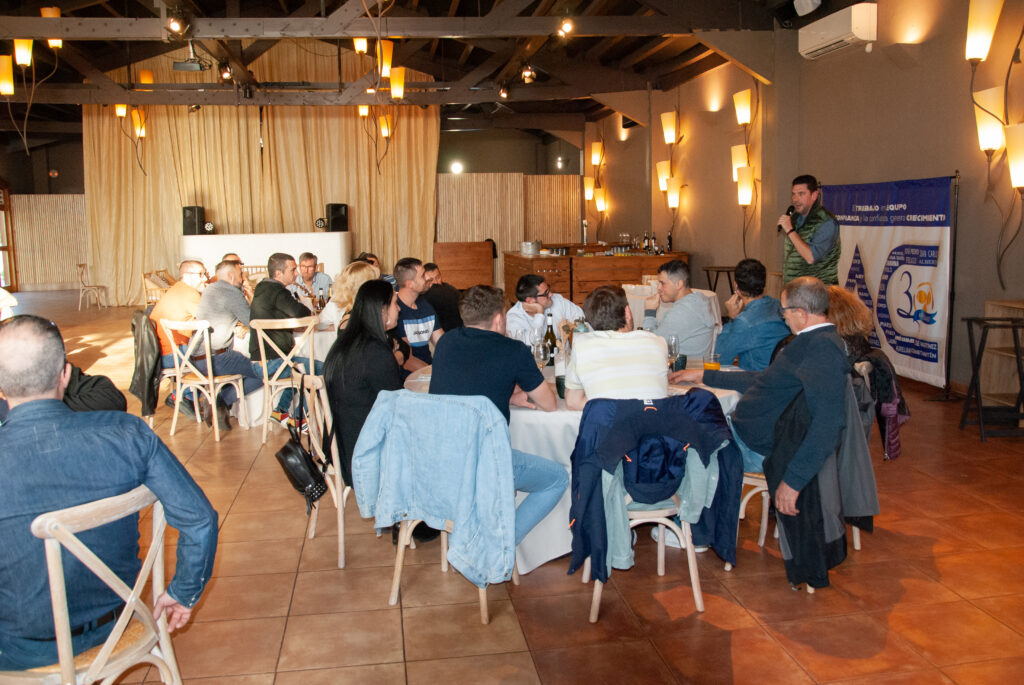 Finally, a commemorative gift for the 30th anniversary was presented, and several prizes were raffled among the entire team.
This wonderful event has been celebrated for the second year in a row, highlighting the positive atmosphere at IAC and the commitment of everyone to continue the company's development.